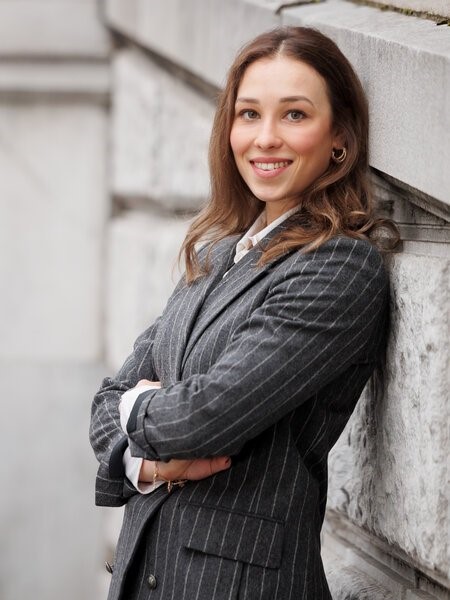 Univ.-Ass.
Isabel Dargatz, LL.M.
Schottenbastei 10-16 (Juridicum),
1010 Wien
Staircase 1, 5th floor, room 517
Phone: +43 1 4277 35948
E-Mail: isabel.dargatz [at] univie.ac.at
---
Curriculum vitae
Univ.-ass. Isabel Dargatz, LL.M. studied Comparative and European Law at the University of Bremen. During that time, she spent one year there studying Dutch law in Dutch as a result of a cooperative study program with the Riijksuniversiteit Groningen. In addition, she attended the Universidade Nova de Lisboa as an Erasmus student during her bachelor's degree and took courses in international and European law. She received her LL.M. in Trade and Investment Law in Lyon at the Université Catholic de Lyon as well as an additional Master 2 at the Université Lumière Lyon II. Isabel completed internships at a law firm in commercial and corporate law, at the international pharmaceutical company bioMerièux in Lyon in the Legal Affairs Department and a traineeship at the Court of Justice oft he European Union. She then started her first job as legal counsel in a holding company, in the legal department, where she dealt with various issues related to German and European law. In 2021, Isabel moved back to Luxembourg and worked at the international law firm Arendt & Medernach SA in the Investment Law Department, where she also provided support and advice as part of a working group for European institutions in the area of European investment law. Since August 2022, Isabel Dargatz has been working as a university assistant (prae doc) at the Institute for European, International and Comparative Law.
---