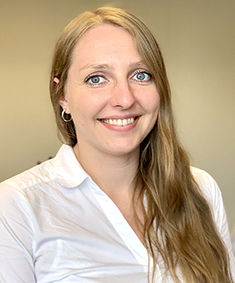 Univ.-Ass. Mag. Julia Zöchling
Schottenbastei 10-16
1010 Vienna
Stairway 1, 5th floor, Room 516
Tel.:+43 1 4277 35946
---
Curriculum Vitae
Univ.-Ass. Mag.a Julia Zöchling studied law at the University of Vienna. During her studies she completed an Erasmus semester in Lyon and participated in the Straniak Academy for Democracy and Human Rights in Montenegro. She also gained first experiences in legal practice at a bank, as an intern at a renowned law firm in Vienna and at an IT company in the field of data protection. She also held workshops on European and data protection law for the Legal Literacy Project Vienna. After obtaining her law degree, she worked in the Research and Documentation Directorate at the CJEU for just over a year, first as a trainee and then as a temporary agent.
Since July 2020, Julia Zöchling has been working as a University Assistant (prae doc) at the Department of European, International and Comparative Law. Her research focuses on EU competition law.
---
Publications, Conferences, lectures etc
Publications:
KaWeRÄG 2021 - Digitales Update für die Missbrauchskontrolle, ecolex 2021, 885.
Aktuelle beihilferechtliche Judikatur österreichischer und deutscher Gerichte, in

Jaeger/Haslinger

(Hrsg), Jahrbuch Beihilferecht 21 (2021), NWV, Seiten 487-507.
Conferences, lectures:
Co-organisor of the online event series "EU Future Talks 2021" with three panel discussions on 24/3, 5/5 and 8/6/2021, University of Vienna (Link)
---
Teaching